We are people, not a building.
Most of us have English as our first language, for others it is the second or third.
Many of us are European or North American, many are African. Others are from Asia, Australia and New Zealand.
Some of us are here for a short time, others have been worshipping here for 30 years.
Our church belongs to the Anglican Communion but we are from many different Christian backgrounds and this is reflected in our worship.
Some of us are retired, others are not yet walking.
Some of us are refugees, some are expatriates, others were born here.
Some of us have families, others are here on their own.
Some like the old hymns, others like modern music.
We have all found a home in this church.
Who's Who
Priest-in-Charge: The Revd. Dr. Mark Barwick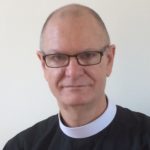 Chaplaincy flat: Aumônerie anglicane, 15 rue d'Austerlitz, 67000 Strasbourg.
Tel. +33 369 57 40 03.
Chaplaincy email contact: anglican.chaplaincy.strasbourg@gmail.com.
Churchwardens: 
Pauline Dif. Tel. +33 676 80 30 17.  Email: paulinejoy.dif@gmail.com
Denis Le Moullac.  Tel. +33 663 20 69 59.  Email: dlemoullac@yahoo.com
Reader:
David Cowley.  Contact via Chaplaincy email.
Clergy with permission to officiate:
The Revd.                            The Revd. John Murray
Christine Bloomfield
The Right Rev. Venuste Mutiganda.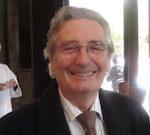 Reader: David Cowley
Church Council:
David Cowley, Claude Hetsch, Daniel Holtgen-Koopmann, John Parsons (Lay Vice-Chair), Jean-Honoré Ramanitrarivo, Richard Ramafindratsima.
Archdeaconry Synod representatives: Pauline Dif (until June 2017), Ozichi Baron (after June 2017), Diane Murray.