The World Day of Prayer is a global women's movement which invites all people to join in prayer and action for peace and justice. Its vision is for "Informed Prayer and Prayerful Action".
The World Day of Prayer is celebrated every year on the first Friday of March in more than 170 countries. The movement originated in the USA in 1887 and was first celebrated in France in 1960.
Among the 40 groups preparing celebrations this year in Alsace, the group "Strasbourg Centre" invites both men and women to join them in exploring the central theme:
Am I Being Unfair to You?
Friday 3 March, 15.00h
Chapelle de la Toussaint
15 rue de la Toussaint (near Rectorat and Clinique de la Toussaint, Bus 6 Faubourg de Pierre)
For more information about the movement in English:  http://worlddayofprayer.net/index.html
La Journée Mondiale de Prière est un mouvement mondial de femmes qui invite toutes les personnes à se retrouver dans la prière et l'action pour la paix et la justice. Sa vision est "s'informer, prier et agir".
La Journée Mondiale de Prière est célébrée chaque année le premier vendredi du mois de mars dans 170 pays. Le mouvement est né aux USA en 1887 et la première célébration en France a eu lieu en 1960.
Parmi les 40 groupes qui préparent la célébration cette année en Alsace, le groupe 'Strasbourg centre" invite à la fois les hommes et les femmes à le rejoindre pour une célébration sur le thème:
 "Me trouves-tu injuste ?"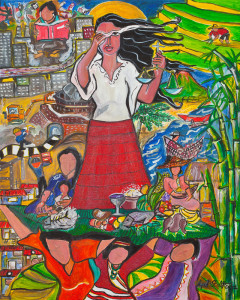 Célébration ecrite par le Comité de la Journée Mondiale de Prière des Philippines (Matthieu 20:1-16).
Vendredi le 3 mars à 15h00
en la Chapelle de la Toussaint
15, rue de la Toussaint (près du Rectorat et la Clinique de la Toussaint, Bus 6 Faubourg de Pierre).

 Pour plus d'information en français:   http://jmp.protestant.org.    Facebook: JourneeMondialeDePriereFrance
Informed Prayer and Prayerful Action: Guiding Principles of the World Day of Prayer
Luxembourg 2008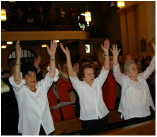 Starting point: Christian Women 
We recognize Christian women as competent to express their faith and to speak about their lives in prayer and worship before God and in community.
Egypt 2009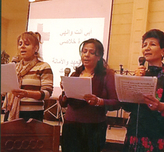 Listening and speaking 
Prayer is rooted in listening to God and to one another. We listen to the Word of God and to the voices of women sharing their hopes and fears, their joys and sorrows, their opportunities and needs.
Papua New Guinea 2009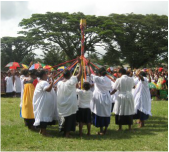 Committed to learn; striving for wisdom
Learning is a mutual process.  Together we strive for wisdom that shapes our understandings and guides our actions in our daily lives.
Jordan 2011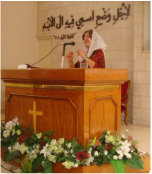 Being a Christian neighbor in a multi-religious world 
Called by Jesus Christ to love our neighbors, Christian women seek to live in community with everyone around them including people of other faith traditions.
Switzerland 2011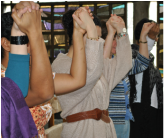 Developing global ecumenical sisterhood & building trust
Once you begin to respect, trust, and understand one another you can build long lasting bonds. A worldwide sisterhood that gathers in worship every year.
Mexico 2012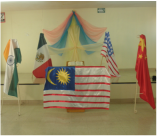 Sharing acknowledges that all have something to give and to receive 
Each year women of a certain country are able to share their faith and lives. By taking turns each year we emphasize that all are welcome.
Paraguay 2012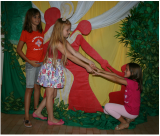 Being faithful and creative 
Women strive to be faithful to the texts they received for the worship service, to make heard the voices of women of a different country, while creatively expressing their own responses to the text.
Philippines 2013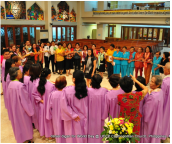 Stretching beyond what is familiar; becoming inclusive
It takes some risk to understand one another from where the other person is rather than from where I am.
It brings renewal when the new generations of young women join.
Cameroon 2014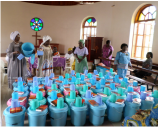 Moving into responsible action 
We encourage responsible action that grows out of the worship service and its theme. Being willing to look at the problems that affect the world and cause suffering requires courage. To take small steps and proceed one step at a time is an expression of hope, even when confronted by many difficulties.